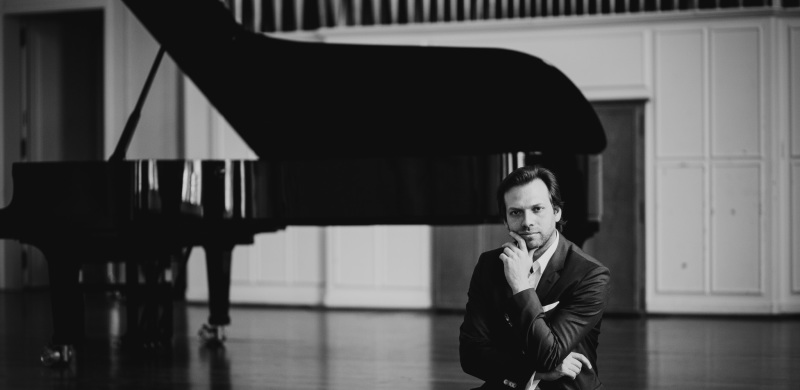 Nino Aurelio Gmünder studied with Lina Maria Akerlund and Werner Güra at the Musikhochschule Zurich.
Already during his studies, the young lyric tenor debuted at Theater Basel, where he sang the role of the captain in "Mario and the Magician" by Stephen Oliver. Other operatic roles were Eurimaco in "Il ritorno d' Ulisse " from C.Monteverdi at the Festival of the Arts in Zurich, the title role of C.M. von Weber's "Abu Hassan", and the role of the King in Chabrier's "L' Etoile".
His concert repertoire includes the works of St. Matthew Passion, Christmas Oratorio (Bach), Messiah, Brockes-Passion (Handel), The Creation, The Seasons (Haydn), Paulus, Elijah, Hymn of Praise (Mendelssohn), Die letzten Dinge (Spohr), Missa Solemnis (Cherubini) and the solo part in Rachmaninov's Vespers.
He sang in the world premiere of the oratorio "The Sound of Light" by Johann Sonnleitner.
Nino Aurelio Gmuender works with orchestras such as Capriccio Basel Baroque Orchestra, Südwestdeutsche Philharmonie, l' arpa festante Munich, Camerata Schweiz,Concerto Stella Matutina, Symphonisches Orchester Zürich, Ensemble la Fontaine, Collegium Cantorum and many other ensembles.
In 2013 one of the highlights was the tour with famous Swiss actor Jörg Schneider and his dialect version of the Broadway play "Letschti Liebi" (Last Romance) by Joe DiPietro.
He regularly is engaged at the Origen Festival in Savognin (Graubünden).
He attended masterclasses with John Norris and Meinard Kraak.
Lessons with Wessela Zlateva in Vienna. Currently he is working with Raymond Connell and Janice Chapman in London.